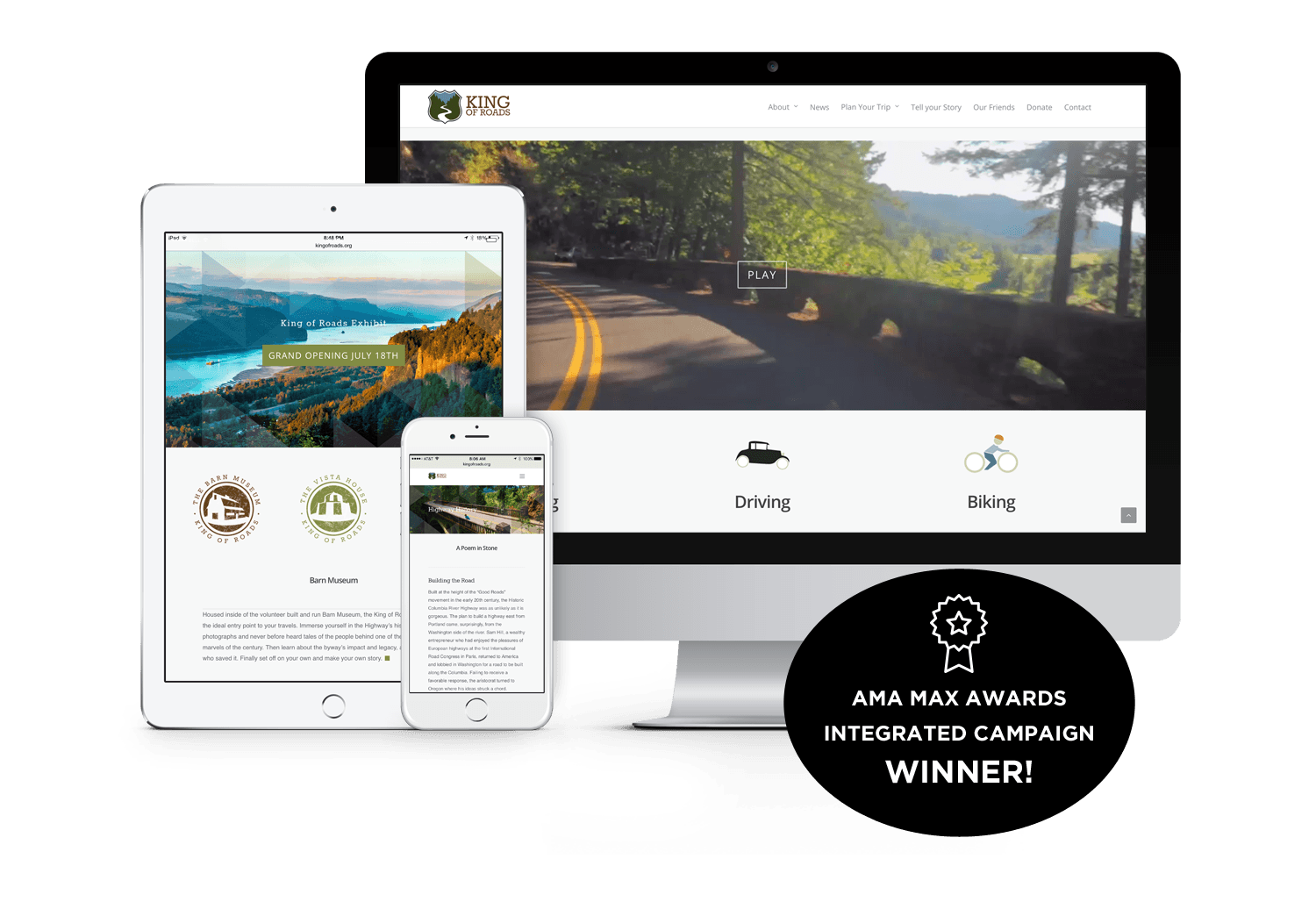 PROBLEM
The Barn Museum hosts a new exhibit, King of Roads, celebrating the 100th anniversary of the Historic Columbia River Highway. The restored scenic highway stretches from Troutdale to The Dalles hugging the majestic Columbia River Gorge. In honor of this major celebration, the Troutdale Historical Society asked us (in partnership with CAL and student interns) to develop an awareness campaign highlighting the new exhibit. 
SOLUTION
We were tasked to create a brand that honored this amazing engineering accomplishment. The campaign included developing a new King of Roads logo, color palette, exhibit graphics/support, messaging, digital concepts, promo videos, website, educational videos, mobile app, digital games and quizzes, press releases, print collateral, newspaper ads, and branded merchandise for the gift shop.
RESULTS
The feedback on the exhibit is astounding. We love how visitors (near and far) have heard about the exhibit and have made the KOR exhibit a part of the their Columbia Gorge adventure. The website and mobile app reach a national and international market. The rack card program has become a staple for Travel Oregon and the Oregon Information centers. We are excited to see ongoing growth and impact on the community as the celebration hits full stride.
RECENT CASE STUDIES